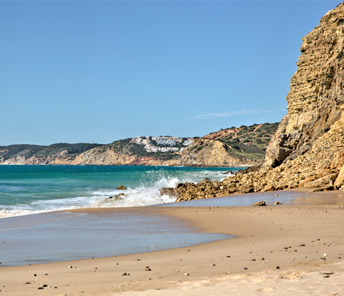 The Western Algarve
The Western Algarve is as an area of great charm and beauty, an unspoilt haven with inviting beaches set against dramatic cliffs and rugged coastlines, interspersed with traditional fishing villages.
Tourist hotspot par excellence, the region remains a haven for international holiday makers, offering a winning combination of a fantastic climate, abundance of cultural life, superb bars and restaurants and world-class golf courses.
Located on the tip of Europe with the vast ocean of the Atlantic as its southern and western border, this enviable position gives this region possibly the most unpolluted climate in the European continent. Surfing and Sailing are both popular activities along this coast line.
Lagos property | property for sale in Lagos
The historic seafaring town of Lagos lies at the heart of the Western Algarve, sheltered by the Ponta da Piedade and guarded by an ancient fort.
From here, in the great age of discoveries, Portugal's famous explorers set sail.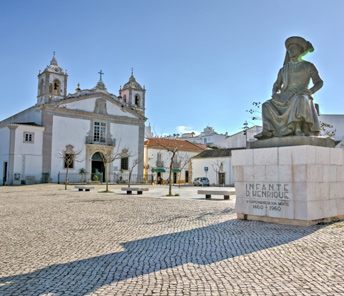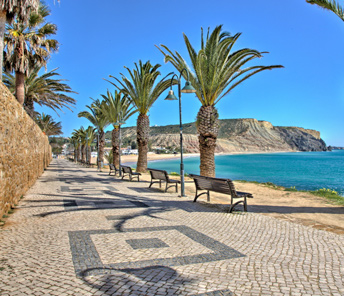 Praia da Luz Algarve properties for sale & rentals
A fishing community since the earliest human settlement of this area, Luz has gone on to become a highly popular summer destination. There is a great variety of family friendly restaurants and bars, supermarkets and all the amenities for a complete holiday.
The beautiful sandy beach is perfect for sun bathing and water sports, and Luz beach sports the European blue flag indicating clean sand and clean water. To the east of town you find some spectacular cliffs and among them the prominent black rock Rocha Negra.
Luz is just 8 minutes west of the historic town of Lagos.For golfers there are 4 golf courses within 5 - 20 minutes drive.
Burgau property for sale | western algarve portugal
6 km further west of Lagos Burgau has absorbed the advance of tourism yet still retains a strong character which remains relatively un-spoilt due to its location in a small cove bound by steep cliffs.
The locals still set out to sea in brightly painted boats in pursuit of squid, lobster and sardines as they did a hundred years ago.
Nestled on the edge of a national park, the steep streets lead to a horseshoe shaped bay where there is a beach bar, several cafés, bars and restaurants. Historic Lagos is just 10 minutes away by car.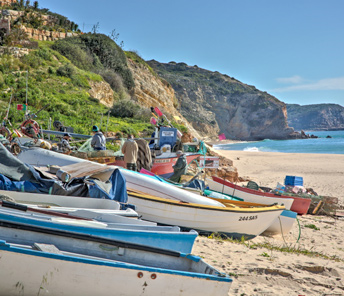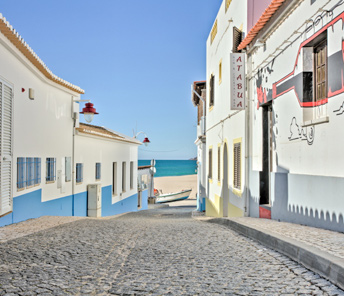 Salema
Salema is a picturesque sleepy fishing village with a wonderful beach and tourist facilities.
One of the delights of spending time here is to watch the fisherman return from the Atlantic with their catch and then indulge in fresh fish within hours of being caught at the villages famed beach restaurants overlooking the beach.
Sagres & Cape St Vincent parque da floresta resales
The unspoilt coastline, with its dramatic horizons of cliffs and sea is where nature combines with history to create a unique region. These windswept promontories are the most south-westerly tips of Europe, referred to by ancient mariners as "O Fim do Mundo" - The End of the World.